Last week, from February 25th to 27th in Nuremberg, Germany, we had another edition of Embedded World, the leading international fair for embedded systems.
Despite a lower attendance than in typical years due to the spread of the novel coronavirus, Embedded World 2020 still featured thousands of attendees and hundreds of exhibitors displaying innovations in the embedded sector.
I was there for the first time, being one of the speakers at the conference, alongside experts in the field like Robert Berger, Chris Simmonds, Niall Cooling, Colin Walls, Joseph Yiu, Karim Yaghmour, and many others.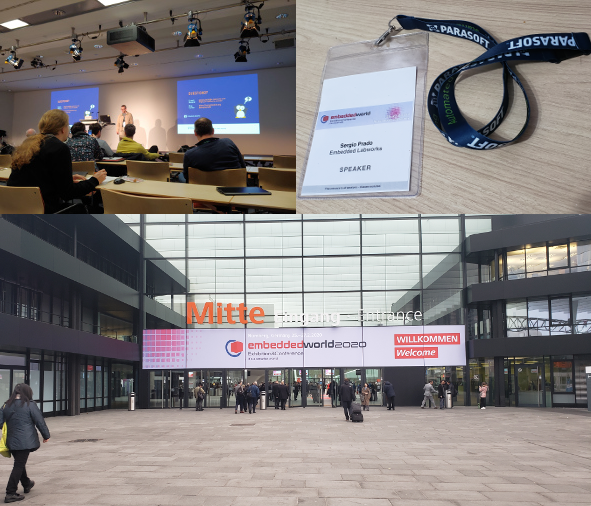 My talk was about Linux kernel debugging, and despite the short time, I was able to talk about some tools and techniques to debug the Linux kernel and do some live demonstrations.
Those interested can download the slides to have a look at the topics presented in the talk.
I have plans to write some blog posts about Linux kernel debugging in the following weeks. Stay tuned!
About the author: Sergio Prado has been working with embedded systems for more than 25 years. If you want to know more about his work, please visit the About Me page or Embedded Labworks website.
Please email your comments or questions to hello at sergioprado.blog, or sign up the newsletter to receive updates.
---
See also